Can you hear the Harvest? The latest project from The Pates is now available. Click the links below to order it.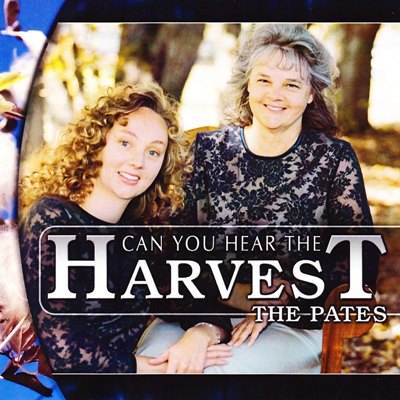 The Pates' first music project, you and Me, is now available on CD and cassette.
Want to order online? Add to your shopping cart now -->
What's on the album?

1. Highest Praise Listen
2. The Harvest
3. Brand New Start Listen
4. My Hope
5. Wait, Watch, Pray
6. Changed
7. Look for Me
8. We're Gonna Rise Listen
9. Would You Go Listen
10. Prince of Peace

Prices do not include shipping.